BladeFLASK Scalpel Blade Remover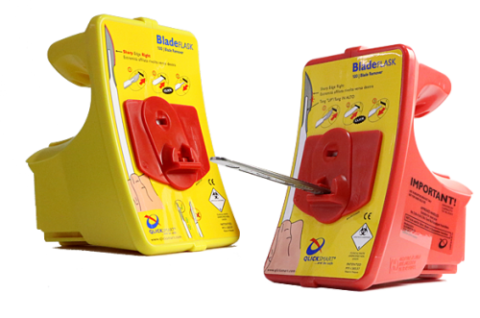 The Qlicksmart BladeFLASK is every scalpel user's best tool. The world's pioneering single-handed blade remover enables healthcare professionals to safely remove and contain up to 100 scalpel blades. Clinicians can maintain their preferences for conventional metal handles while protecting healthcare workers from blood borne pathogens such as HIV, Hepatitis B and Hepatitis C resulted from scalpel injuries.
Doctor's clinics
Dentistry
Dermatology
Hospitals
Laboratories
Mortuaries
Podiatry clinics
Veterinaries
University/school laboratories
The BladeFLASK is more affordable than 100 safety scalpels
When used together with a hands-free passing technique, the BladeFLASK can prevent up to 5 times more injuries than a safety scalpel
Prevents the extensive costs to the healthcare organisation and healthcare worker that a sharps injury would incur
Helps healthcare organisations comply with regulatory standards, including OSHA, AUS/NZ standards and EU directives
Easy to use with a simple "push, click, and pull" action, and an audible *click* signalling a successful scalpel blade removal
Sturdy when used with the Qlicksmart Mounting bracket, which affixes the BladeFLASK to the wall or bench to allow for single-handed scalpel blade removal
Easy to see when the device will need replacing, with the in-built counter counting down from 100 to 1, and then showing  "full"
Single-Use Scalpel Blade Removers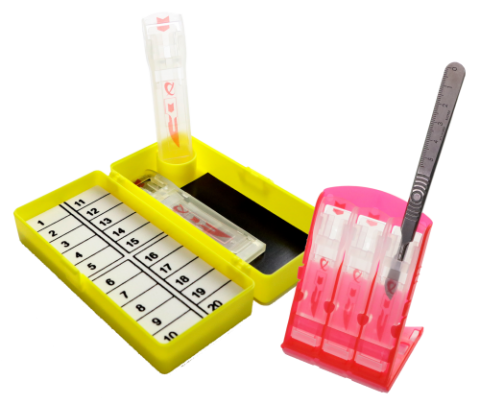 Qlicksmart knows that the needs of the Operating Theatre are different. The Qlicksmart single-handed, single-use blade removers give hospitals the opportunity to choose the blade remover that best fits the surgery being performed. The range is available in sterile blister packs for off-the-shelf use, or as part of surgical procedure packs. Helps hospitals comply with regulatory standards, including OSHA, AUS/NZ  standards and EU directives, and avoid OSHA fines.
Ampoule Openers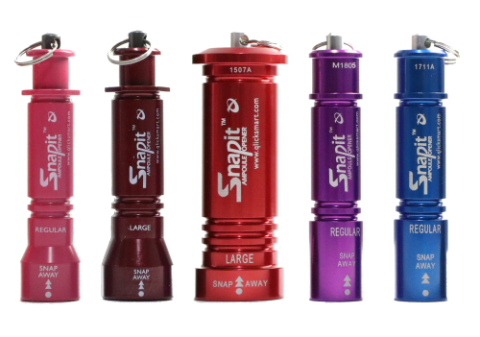 Nurses rejoice, paramedics cheer, anaesthetists celebrate. It's the SnapIT ampoule opener, which protects healthcare workers from injuries when breaking open glass ampoules.
There are three SnapIT models to match the flexibility of ampoule opening uses, each designed to increase productivity and reduce anxiety by reducing the risk of injury when breaking open glass ampoules. All SnapIT models are reusable and can be disassembled for easy cleaning.
Medication Labelling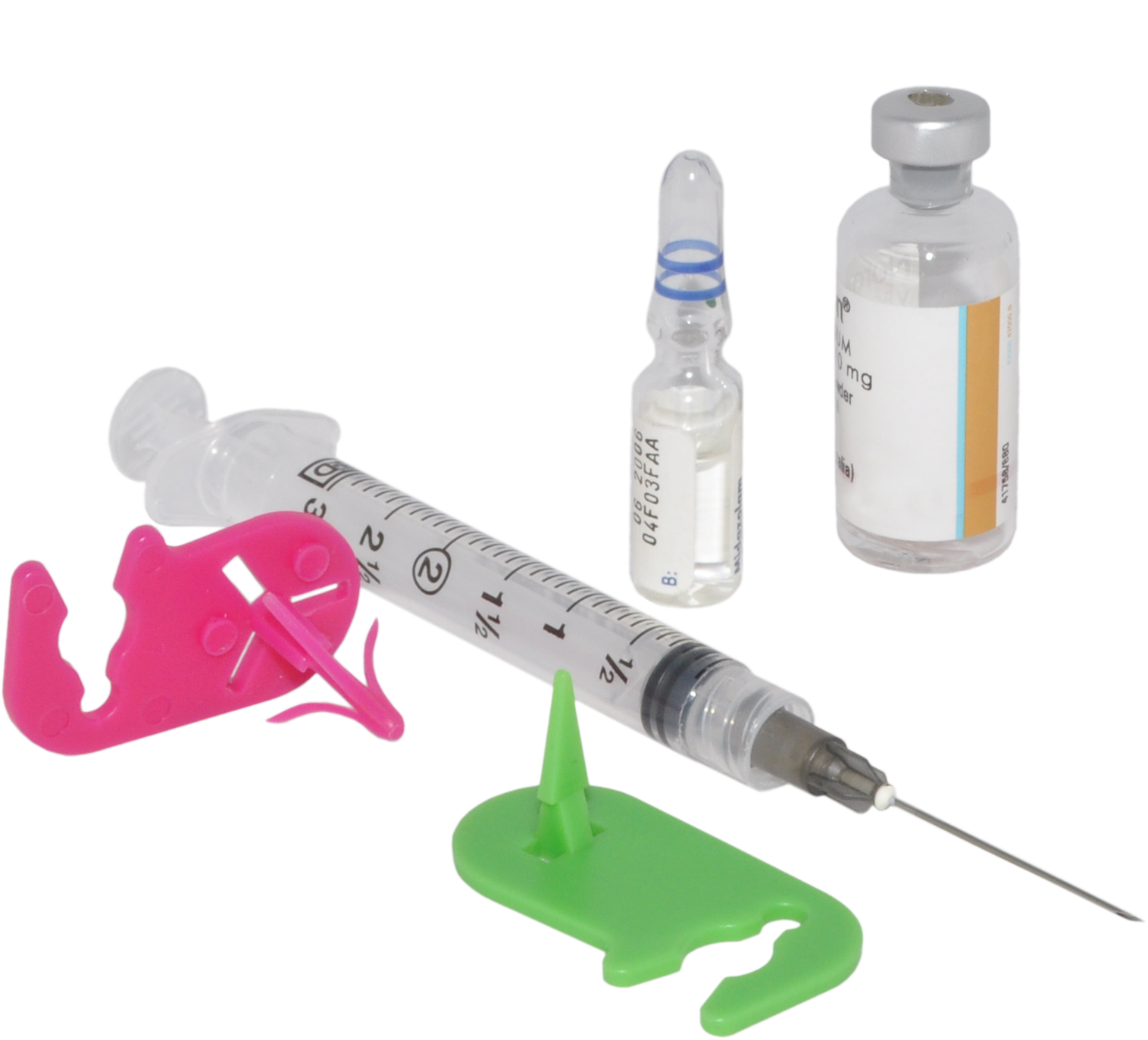 Qlicksmart has read the room; medication errors continue to be one of the top concerns for patient safety in healthcare globally. We've got the solution: the Qlicksmart CheckCLIP medication labelling tool helps clinicians, paramedics, and nurses maintain their priority to patient safety even during those long, busy, and hectic days.
Anaesthesiology
Doctor's clinics
Emergency services
Hospitals
Nursing
Pre-hospital care
CheckCLIP comes in two models: CheckCLIP for ampoules (pink), and CheckCLIP for vials (green)
Enables user to draw medications up while keeping the syringe and ampoule or vial in their hands at all times, reducing the possibility of a medication mix-up
Designed to clip securely to both Luer-Slip and Luer-Lock syringes
Bright colours mean that the CheckCLIP is always easily identifiable
"Christmas tree" barbs on the pink CheckCLIP for Ampoule act to ensure one-way action to prevent ampoules from dislodging
"Spear" barbs on the green CheckCLIP for Vial act to ensure one-way action to prevent vials from dislodging
CheckCLIP is designed to fit between the attached needle and the tip of the syringe barrel in standard tolerance syringes
From Qlicksmart Customers
Are You a Qlicksmart Distributor?
Visit our Distributor Portal for the latest Qlicksmart information, marketing materials, and specialised sales training modules.